Your Petra Escape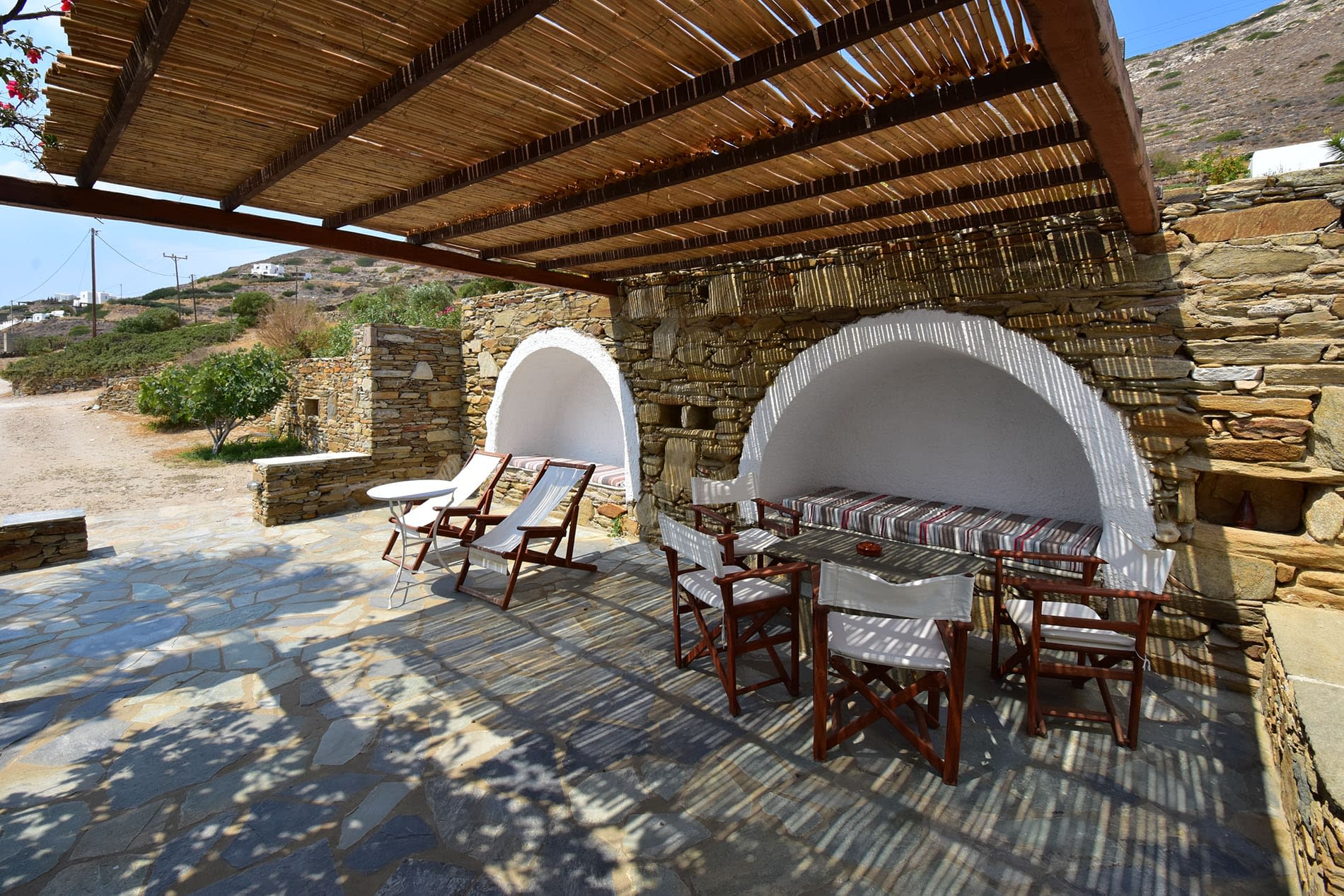 Sea View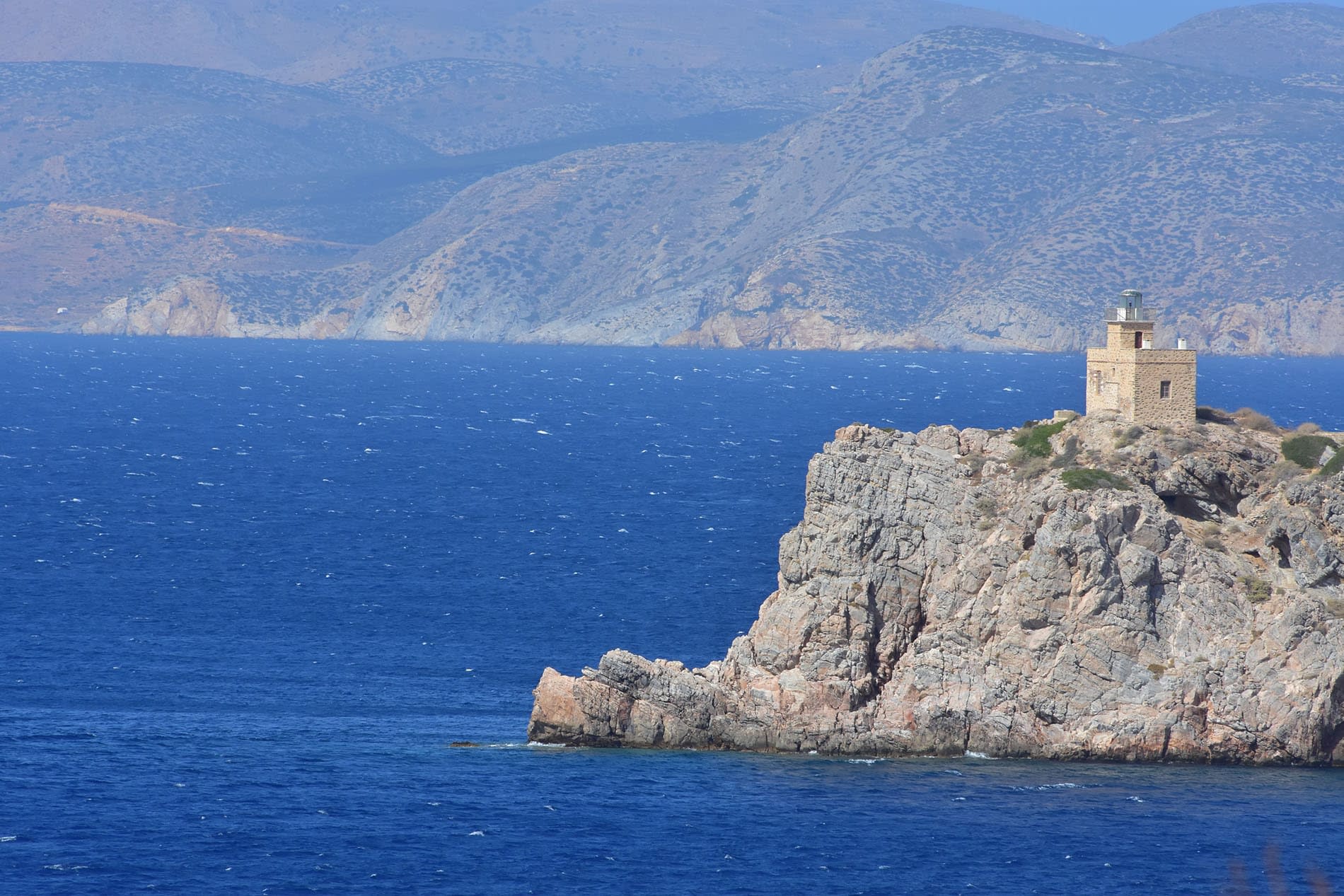 Overlooking the port of Ios, Petra Holiday Village is in an ideal location to view the beautiful sunsets over the Aegean sea. Comfortably nestled on the hill to the north of Ios bay, experience stunning, uninterrupted sea views as the boats come & go at the port.
Beach Front
Gialos Beach is a blue flag beach and is quite literally footsteps away. It is a long and narrow sandy beach with shallοw water. On windy daуs, the bаy is protected therefore thеre are few wаvеs. There are watersports available; perfect to keep the kids occupied!
Self-Catering Accommodation
Each house is cleaned daily by our team and is equipped with the following;
– Kitchenette
– Refrigerator
– Kettle and tea/coffee in the room
– Hobs
– Cookware
– Television
– Individually controlled air conditioning
– Safe deposit box
– Bathroom with shower
– Hairdryer
– Clothes dressing
– High-speed wifi
Traditional Cycladic Architecture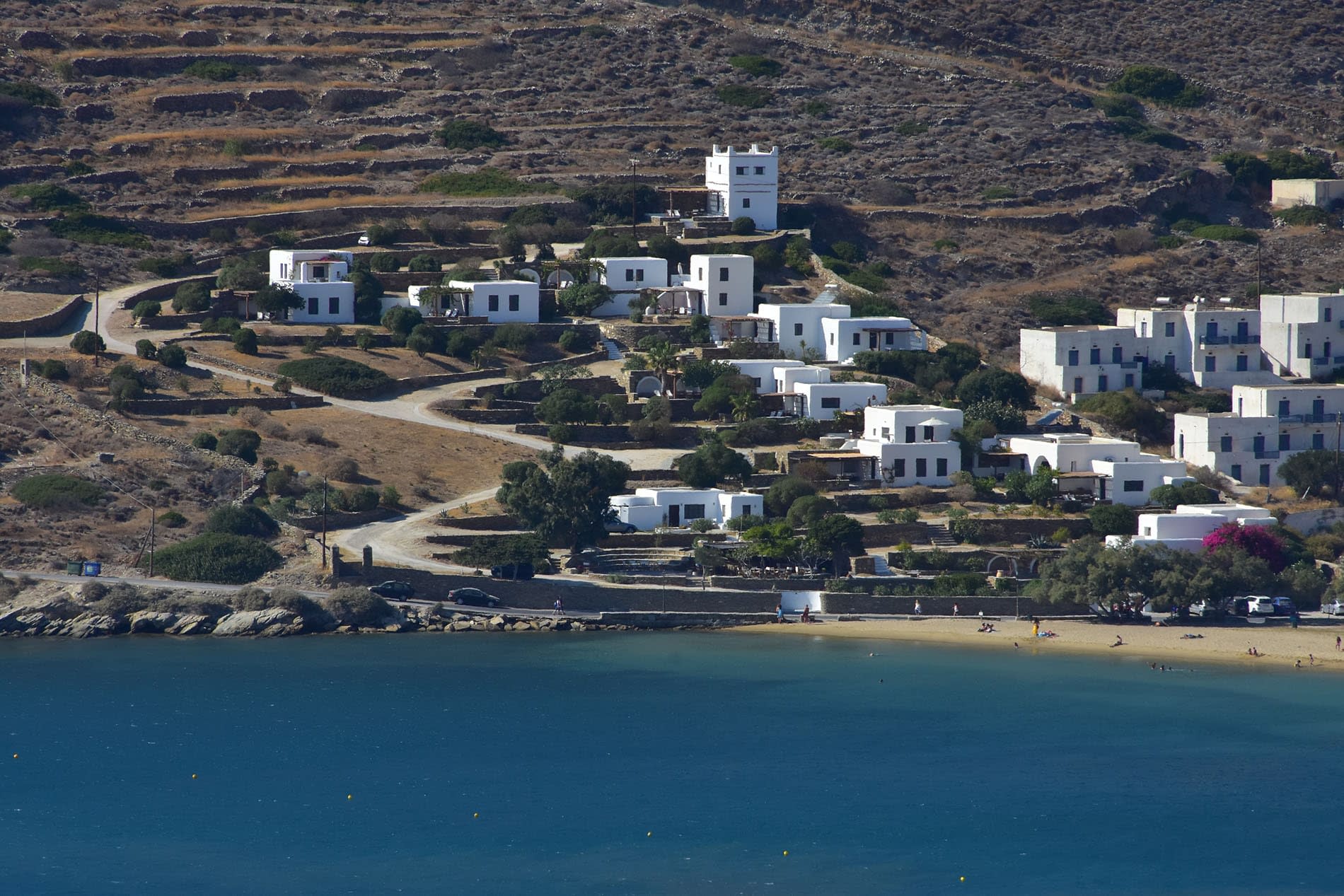 The design of Petra Holiday Village aimed to have the least possible intervention in the natural landscape as possible. Nikos, engineer and his wife Aspasia, architect, sought to create a holiday housing settlement in absolute harmony with the Ios environment. Parts of the village have since been renovated by their daughters, Ioanna & Maria, whom are both architects.
The layout of the houses was designed so that each terrace and open space is protected from wind. Respecting the local Cycladic architectural style of simple and minimal aesthetics, the houses were built with natural local materials: local stone and wood.
The houses are bright inside yet the layout of windows and doors are designed specifically for ventilation and protection from the sun. As the windows let the daylight in, they provide for coolness during summer nights. The thick walls help maintain room temperature. Take a look!
Guests will roam the village patios, stony walkways and garden of olive trees, eucalyptus, myoporum, vines, fig, rosemary, bougainvillea, cedar, prickly pear, geranium, acacia and pistacia plants.
Come and visit for an authentic Greek experience!
Independent, Family-Run Hotel
Petra Holiday Village has been family-run since the day it began welcoming guests. We have a passion for what we do and can offer something a bit more personal, a friendly, family-like atmosphere. Our staff work hard to make sure your needs are met during your stay in Ios and that you feel a little at home even if you're on your authentic greek experience!
We have experience with everything from the best beaches to the local architecture to the history of the island. All you need to do is ask, and we'll help you find the local's favourite taverna or where to listen to greek folk music.
As an independent hotel, Petra has made a conscious choice to focus on what's most important to our guests, the details that matter. You may notice the absence of a swimming pool. However, we are sure that you will appreciate nature's ocean only footsteps away! We aim to provide you with everything you need and adjust our prices to match.
Greek Hospitality
Enjoying simple and genuine Greek hospitality. Our reception is available from 08:30 till 00:00. We go the extra length to ensure that you enjoy your stay with us. We offer the following to our guests;
– Free transfers from and to the port free of charge (upon request)
– Luggage storage & carry service
– Free parking
– Room service
– Wake up service
– Baby cot (upon request)
– Iron and airing board (upon request)
– Change of towels (upon request)
We offer the following services at additional cost;
– Laundry service
– Breakfast from 08:30 till 10:30.
– BBQ Dinners (for a minimum of 10 people)
Book Direct & Save
We can offer you best available rates with no booking fees or hidden costs with flexible cancellation and payment policies.